Limitless You Coaching Experience
Work exclusively with me and I will guide you through a powerful journey of self-discovery, equipping you with the tools to overcome obstacles holding you back and
ignite your passion and potential.
Leave your 2-day breakthrough session transformed, empowered to be the driver of your own life, with laser sharp focus on your next steps to getting the life you want.
Limitless You Coaching Experience
Work exclusively with me and I will guide you through a powerful journey of self-discovery, equipping you with the tools to overcome obstacles holding you back and ignite your passion and potential.
Leave your 2-day breakthrough session transformed, empowered to be the driver of your own life, with laser sharp focus on your next steps to getting the life you want.
Are you ready to transform your career and its impact on your life in 2 days?
Are you tired of that negative mindset holding you back, keeping you stuck in the same old patterns?
Are you ready for rapid Mindset Mastery? To revitalise your career?
Have you "just had enough" and want to do something about it?
Are you looking to thrive not just survive? Want to get back in the driving seat?
Are you good at helping others to realise their career aspirations, but feel unable to do this for yourself?
… then it's time for a breakthrough!
What's involved in the Limitless You Coaching Experience?
During the Limitless You Experience we work together on getting clarity on the area of your life where you make a living – most call this their career or professional life. We work together to uncover the limiting beliefs that are holding you stuck or back, discovering what's really driving you and replacing conflicted thinking with clarity. Why 'Breakthrough' coaching? – simply put it's about helping you breakthrough from where you are now, to where you want to be.
Often clients talk about feeling lighter and feeling like a weight has been lifted off their shoulders after this type of transformational coaching. Why 'transformational'? – simply put it's about you and I working intensively over two days rather than over 6-12 months. This is what gets you the results faster! Imagine the day after we work together and you've got laser sharp focus and perhaps for the first time in your career you start making decisions that are right for YOU and take the action that supports YOU create a professional life that no longer detracts from your quality of life, rather it adds to it.
Breakthrough coaching focuses on your mindset – freeing you from the past and setting you up for success. During the two days away from the distractions of life we will work together to empower you to break through these barriers, get out of your own way, and set you up to achieve lasting success. It will enable you to springboard your results. 
Transformational Coaching coupled with NLP is a powerhouse combo that rewires your mindset, boosts confidence, and sharpens your leadership abilities.
Imagine this: In just 48 hours, you'll gain a fresh perspective on your career direction, shedding the limitations that have been holding you back and leaving with a spring in your step and excited about your future … AND ready to take action.
The benefits? Clarity, confidence, and a renewed sense of purpose. You'll emerge with a newfound drive to conquer not just your career goals, but life too!
Don't let that negative mindset and self-talk continue to dictate your future. You CAN take action and I'd be delighted to help you break free and embrace your full potential …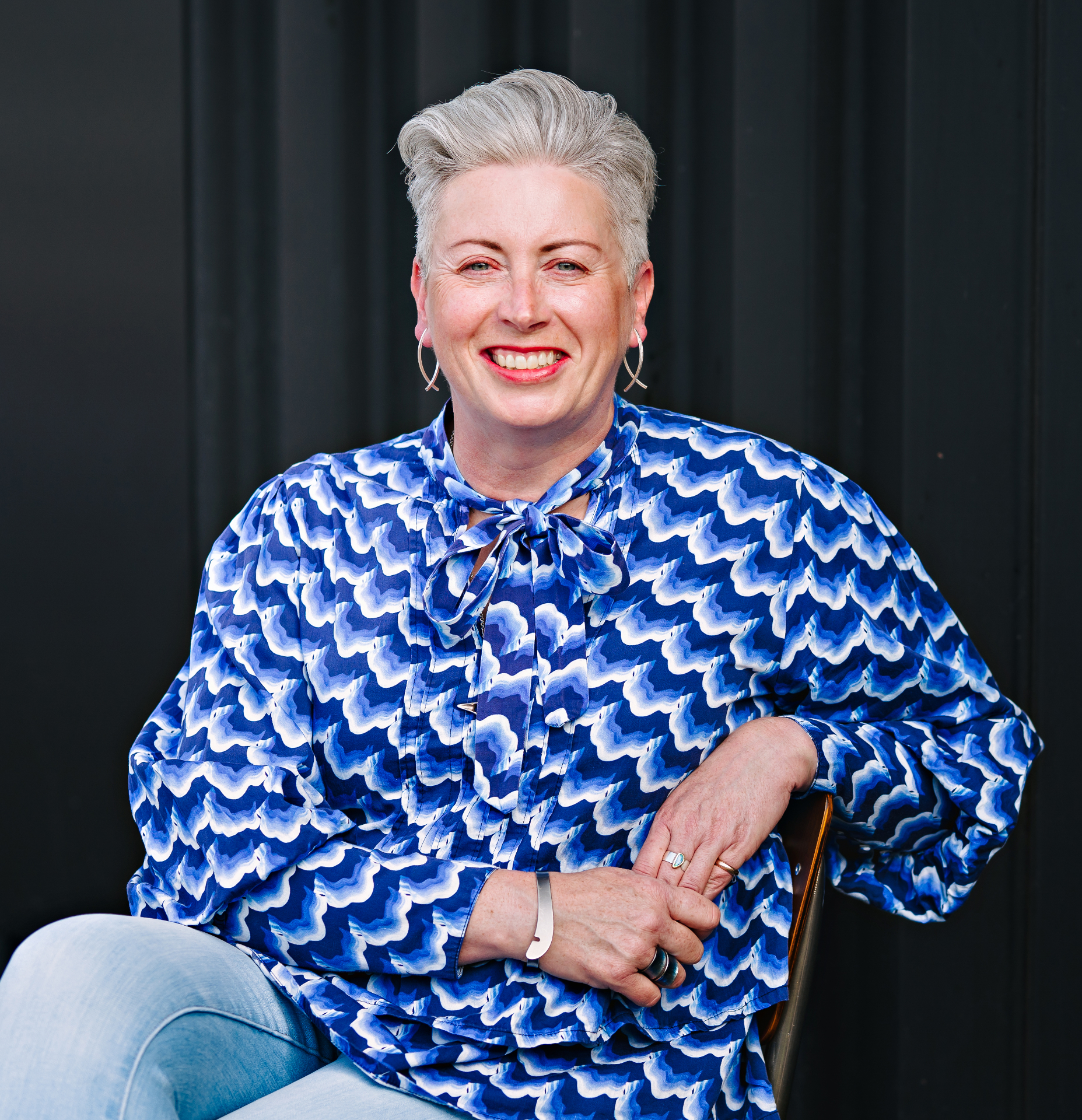 You don't have to do this alone ….
I know you will likely already have tried to fix this yourself, and probably feel frustrated that you can't find a way forward. The advantage of working with a Master Coach is that whilst I only have YOUR best intentions at heart, I am one step removed so can see things that perhaps you've missed because you're in the detail (we're all too close to our own s**t!). I will be by your side as your Master Coach and will act as your trusted confidant and strategist. I will be totally focused on YOU and the results YOU want to achieve in YOUR professional life. We'll tailor the experience exclusively to YOU to remove what is holding YOU back.
You will be the VIP, having the benefit of my vast leadership experience and skills as your Professional Certified Master Coach. As a professional woman in leadership (or aspiring to become a leader) I'm sure like me you already know the value of having your own Coach in your corner. Your very own cheerleader to support you and act as a sounding board especially if like me you've worked in male dominated industries. I've been there and when you invest in yourself when deciding to work with me, you get all this experience, knowledge and skill. I'm not JUST a Coach. I get it. I get the challenges you face and will give you my all to support you take leaps forward in your professional life.
It's not just about short-term success; it's about long-term growth and empowerment. Your coach is your secret weapon to unlocking the life and career you want!
Outcomes from the Limitless you Coaching Experience include:
Uncover the REAL unconscious problem driving your self-sabotage and negative self talk (and fix it!)
Get out of your own way and remove limiting Beliefs and Decisions i.e. I can't do……; I fear failure; I'm not good enough.
Get clarity so that you have more energy to spend on the things that are important to you. 
Take back control – identify and interrupt unhelpful patterns that keep repeating
themselves throughout your life.
Release yourself from negative emotions from the past that are holding you back such as Anger, Sadness, Fear, Hurt and Guilt
Give yourself the best chance of getting what you want by knowing your VALUES and aligning them with your goals.
Clarity on the direction that you are going without doubt! Feel empowered with new found confidence.
Make decision making easier by resolving internal conflicts that are exhausting you!
What to expect from the Limitless You Coaching Experience?
This Limitless You Breakthrough Coaching Experience is tailored specifically to support you achieve what you want to achieve. We will start by having a zoom call where we will get to know each other and identify what's currently holding you back – your fears, frustrations, what you want to move past/beyond and your ideal outcomes from the experience. This will shape the approach and enable me to be the best possible Coach for you!
We will then spend two full days together in a beautiful location – this is when we roll our sleeves up and get going. You deserve a great location away from the distractions of life and so I'll be encouraging you to stay away from home so you can get the best return on your investment in time and money in YOU and YOUR future career success …. your meals, refreshments and accommodation in a luxury hotel are included in your investment (as well as a little treat from me thrown in, because I believe you're worth it! … and you will too after your experience which is even more exciting!). If you'd however prefer to complete the experience online this is a possibility.
Testimonial from a Limitless You Client
So to recap, your investment in the Limitless You Coaching experience includes:
Initial zoom call with me as your Certified Master Coach to find out what you want to get from your experience, set the scene and cover the logistics of the 2 day intensive
 I will ask you to complete some tasks ahead of the 2 day intensive, which I'll share with you on the zoom call. I'll ask you to send these to me ahead of the 2 day intensive coaching experience so that I can fully prepare for your session.
We'll agree a time and location for your 2-day breakthrough session – I'll sort all the logistics for you and I'll be recommending you stay away from home to ensure you are not distracted and remain focused and committed to getting yourself the results for YOU – it's a 2 day investment in your future success, so it's worth taking the time to do this.
After the 2 day intensive we will have a follow up coaching session to find out how you are getting on and to iron out anything that might have popped up in the few weeks following the intensive.
What if you decided to invest in your future self?
People who have taken this opportunity to work exclusively on themselves with me for 2 days have said that the benefits are "life changing" and for them included:
Increased confidence, work performance, motivation, efficiency, decision making.
Improving self-management, time management, relationships.
Moving forward with real clarity about what's important to them.
Freedom from negative emotions like anger, fear, sadness, hurt, guilt, internal conflicts, among others that harm the body and health such as limiting beliefs.
Creating a compelling goal and inserting it into your future to create an achievable and
compelling future.
Eliciting your values in different areas of your life and reducing conflict by aligning them towards your goal.
I can't guarantee the benefits you'll gain from the Limitless You Transformational Coaching Experience, but if you turn up 100% committed and willing to do what it takes to change your mindset, then there's no reason why you can't also get some of these benefits for yourself.
Are you ready to let go and release your full potential and live the life you dream of?
Become the best investment you've ever made!